Smile Makeovers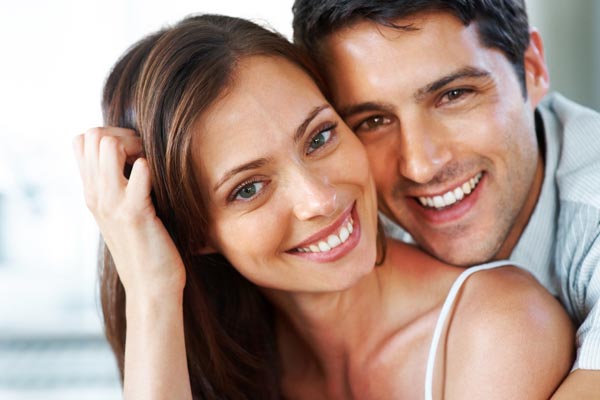 Do you ever dream of having that smile that just lights up the room? At HighPointe Dental, we make those dreams come true. With doctors trained in all the latest technologies and techniques, we make getting a new, incredible smile a rewarding experience. Ask our talented staff to show you more.
Implant Dentistry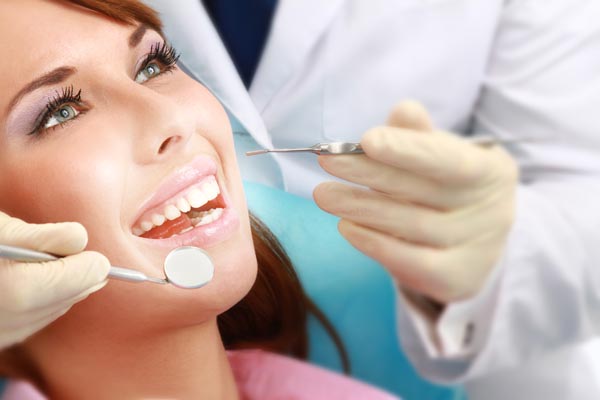 Are you missing one or more teeth? If you are, you understand the importance to your quality of life that getting that tooth replaced with a permanent solution will provide. We at HighPointe Dental use the newest techniques for minimally invasive implant surgery with CT scan and other innovations.
Full Mouth Rehabilitation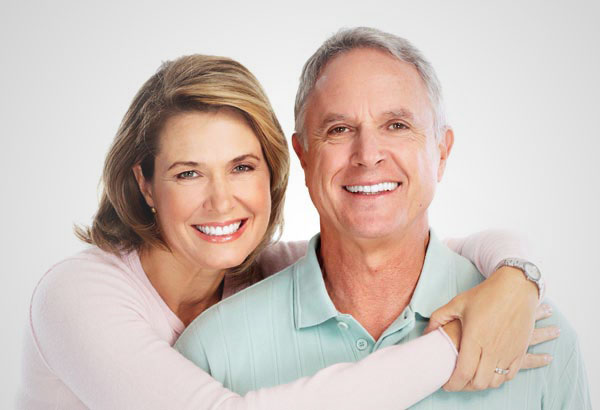 Ready to smile again? Tired of dealing with dentures or other cumbersome appliances? Come into HighPointe Dental and let our experienced staff show you how a total mouth reconstruction is not only possible but also something you can afford. HighPointe Dental is the ready to make it happen.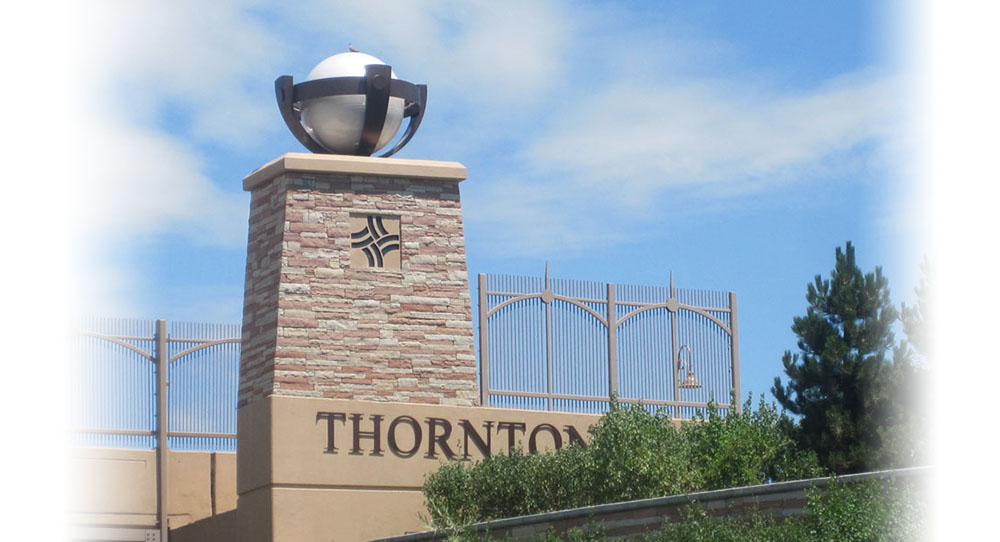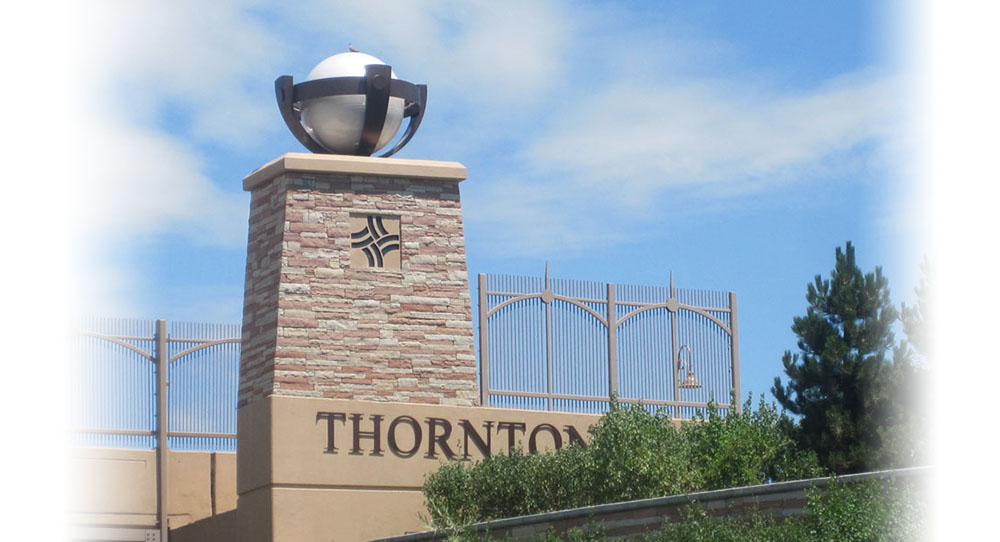 Locally Owned
By Doctors
Who Care About
the Community!


Verified Reviews
L
Laura J.
16 hours ago
Recommends
Above and Beyond
I drive 30 miles to this office and will continue to do so. Their service is top notch and most appreciated.
R
Raymond S.
2 days ago
Recommends
Excellent, professional and friendly service
Dr Whiteley, Vivian and staff were all very professional, informative and all had very good bedside manners. I enjoy going to the Dentist now which I never have before.
X
Xochil R.
1 day ago
Recommends
Quick and great!
Everyone is always so happy and nice when I go to get things done and they all have the best of intentions. They make sure that you get everything you need and I love that.
J
john m.
1 day ago
Recommends
I am very happy wtih the work of Dr. Goef and her assistant. Dur nig the time I had do wait, I sid not mind watching tv from a wide selection of programs. Thank you. Suggestioins: Include sports on your tv service. Find and return my old golf crown that was misp[lace. I need it.
C
Chris Z.
2 days ago
Recommends
Expect the best
High Pointe Dental has a staff that's friendly and professional. Their commitment to providing the best service means having state-of-the-art equipment, competent technicians to assist, and a billing staff that works with you and your insurance to get things right. While pain may not be avoidable in all cases, it's minimized by the techniques that the staff uses. I can't imagine going anywhere else for my dental care.
J
Jose V.
2 days ago
Recommends
Honest and very helpful
I've had not so good experiences before with dentists so needless to say, I was a little doubtful that my visit to HighPointe Dental would be any different. The WHOLE staff at HighPointe was very friendly to me, I immediately felt at ease from the get go. During the visit, the dentist explained all my options and gave me lots of helpful advice in taking care of my teeth. I would highly recommend HighPointe Dental to friends and family.
J
Juan M.
2 days ago
Recommends
I thank you all for taking me in on such short notice and staying late to do such a great job.
J
Jenifer K.
2 days ago
Recommends
High Tech and Friendly Service
Highpointe employs lots of things that made the experience of two fillings calm and easy. They have quiet, nicely decorated rooms and offer head phones and Pandora so you can tune out of the experience of having your teeth drilled. The staff have a calm and soothing attitude and worked very efficiently with state of the art equipment to get the whole process over with as quickly as possible with no pain. Dr. Hutchison did a great job - my filings look and feel great!
V
Vanessa M.
3 days ago
Recommends
Quality service, friendly environment l
First time visit was amazing, the entire staff was friendly and helpful, made me feel at ease. The environment is clean, organized and they give quality service! My husband and children will also be coming here from now on. Highly recommend.
A
A A.
3 days ago
Recommends
Were running late and then seemed rushed
I've always been happy with my experience here, and still am. Today was a little less than perfect mainly due to timing. I think they were running a bit behind, there was a lot of waiting on my part. It seemed like the cleaning/flossing portion of my visit was rather rushed, and was a bit uncomfortable because of the speed. Everyone is always very friendly, and I'll continue to come back. I would just appreciate if the person with their hand in my mouth was taking their time 🙂
D
Debbie W.
3 days ago
Recommends
High tech what?
I'm not a fan of making big changes, that includes my dentist, doctors, house, car... Since my husband said he was highly impressed with HPD, I knew it was ok to make the change. I am totally impressed with the 21st century high tech equipment that helps the staff get procedures done faster. Two fillings were removed and replaced in just under an hour! The staff have been friendly and professional, and I am looking forward to another long dental relationship here.
L
Linda K.
3 days ago
Recommends
After not going to a dentist for many years, The experience was great. As soon as you come in the door, the comfort is A+ and continues thru out the entire visit. and am sure all work needing done will be the same. Unlike other locations I have gone to.
W
W T.
5 days ago
Recommends
First Impressions
I found my first visit to High Pointe Dental's office to be quite pleasant. The facilities were clean, comfortably furnished in spite of the ubiquitous dental chairs, and quite modern looking. The way the treatment 'rooms' were laid out it had almost an 'assembly line' look to it - however I recognize that the layout is probably more for efficiency than looks. The reception area staff were friendly and cheerful in spite of it being 7 a.m. and the dental techs were also friendly and cheerful in addition to being quite professional. The doctor (Brian - I do not remember the last name) was very professional as well. He took the time to listen to my concerns and spent as much time with me as was necessary to address my questions and provide helpful information. He was not 'pushy' in that he did not appear biased towards one course of treatment versus another and carefully explained what he felt were the pros and cons of the treatments/procedures that we discussed. The follow-up call in the afternoon with price estimates for the various procedures that were discussed was a pleasant surprise. Regardless of whether or not I select High Pointe Dental for my dental needs, I will tell my friends that they should at least visit this office to form their own opinions.
M
Matt D.
5 days ago
Recommends
Professional, polite and understanding
I had a filling that fell off. They were able to get me in on the same day that I called. All the office staff is great including the dentist(Brian)! True professionals.
T
Tim R.
5 days ago
Recommends
Chairside manner the best in Thornton
Staff is very professional, kind and courteous from the admin staff at the front desk to the Doc's themselves. I would not recommend any other group!
D
Debra M.
5 days ago
Recommends
Professional and Friendly
As usual everyone in the office was extremely professional and very friendly.
D
Daniel C.
1 week ago
Recommends
Best Dental Practitioners
State of the art tools and great staff. Everyone is kind and enjoyable while being super professional. Never had a better Dental experience any where else.
A
Alicia N.
1 week ago
Recommends
Very professional
Had a great experience at high pointe dental, they were welcoming to new clients and made you feel very comfortable. Would highly recommend.
B
Brenda G.
2 weeks ago
Recommends
This was a Great Experience. So happy to find an Office that is open on Saturday. Everyone is very friendly. Thank you.
L
Liliana F.
2 weeks ago
Recommends
High quality service
Went in for a 6 month cleaning and like always the service was great. The stuff are always friendly and very helpful.
L
Lynne G.
2 weeks ago
Recommends
Very professional and friendly staff
I am extremely afraid of going to the dentist and everyone there was wonderful to me, especially the front desk person, and I'm so sorry but I can't remember anyones name.
C
Charlie F.
2 weeks ago
Recommends
I was welcomed when I came in. Appointment was prompt. Very professional and friendly when I was in the chair. One on one with the dentist when the cleaning was complete. Bill was ready and out the door I went. Just what I expected. Fast-professional and thorough.
T
Tanner N.
3 weeks ago
Recommends
Great Experience
As someone who neglects going to the dentist and doing everything I need to keep my teeth and mouth healthy, I experienced a delightful visit. Everyone is very friendly and the way they interact with each other instills a close-knit family feeling. Definitely going back, and would recommend to anyone.
C
Colette S.
3 weeks ago
Recommends
Thanks to the team! You had to deal with my bionic spit, the crevices and grooves in my teeth ... not to mention those tarter boulders between my teeth. My only feedback is that between the x-rays and polishing, the dentists check and final cleaning I ended up waiting about eight minutes or so between each amazing team member. Tighten that up and me and my bionic spit will give ya'll a five! Thanks again for all you do. Colette
J
Jesus C.
3 weeks ago
Recommends
Professionals and Friendly
Great experience they were able to fit me right in when I called about a tooth ache and got me in for a cleaning as well. Really friendly from the ladies in the front desk and also able to explain everything that they were doing in great detail.
T
Thomas C.
3 weeks ago
Recommends
Truly outstanding and caring professionals!
Top notch dentistry with a really warm, comfortable atmosphere. They truly care about their patients and have consistently gone out of their way to accommodate my special needs. I highly recommend this practice!
L
Lisa Z.
3 weeks ago
Recommends
High quality service, fast and friendly for sure
I have had great results with smart people that know their craft - Dentist, Hygenist, receptionist, billing etc.
A
Ashlyn B.
3 weeks ago
Recommends
Best Dental Exam I've Ever Had
From the moment I walked in the door, the staff was extremely welcoming and friendly. I was seen within 2 minutes of arriving for my appointment, and everything ran smoothly and timely. The office itself is very warm and each staff member I saw introduced themselves and explained what they would be doing. They all seemed highly knowledgeable and took the time to make me feel welcome and comfortable. Between the fast, friendly service, and the knowledgeable staff, it was the best dental visit I've ever experienced. I will definitely be recommending them to my family and friends.
A
Annette H.
3 weeks ago
Recommends
Amazing professionals
I have to say first an foremost I am a person with dental phobia, the staff at High Point have been amazing and understanding in every step of my dental care. I look forward to future appointments with Dr. Hoyt and Daniel. Thanks for all the TLC and understanding.
S
Sandra K.
3 weeks ago
Recommends
Five-stars for Highpointe Dental
I was extremely impressed with the friendliness and professionalism of each person I met at Highpointe. My first interaction was by phone, gathering information and ultimately making my first appointment for a cleaning and evaluation. I just moved here from the East Coast and was searching for just the right fit for me and my husband, as we had a wonderful dental team back home. Our podiatrist highly recommended Highpointe, praising their dentists, staff, modern equipment and cleanliness of the facility. He couldn't have been more right! I felt welcomed by everyone I came in contact with and immediately felt comfortable and at home. From the reception desk to the Dental Assistant, to the Dental Hygienist and my new Dentist, Brian Hutchison, my questions and concerns were answered thoroughly and respectfully. I was thrilled as I left the office knowing I now had a terrific dental team. It couldn't have been a better visit and dental experience. As an aside, the office is decorated beautifully. Wait 'til you see those gorgeous, unusual sinks! You'll never stop washing your hands!
D
Dale C.
3 weeks ago
Recommends
Deep Cleaning
Had a Deep Cleaning done Today, She took time to explain everything and was professional. She did a great job, I'm very pleased with her skill and concern for my comfort..2ND time here so, I don't know anyone.
V
Vicki S.
3 weeks ago
Recommends
The Dental Hygienist provided good service and was friendly.
R
Rachel P.
4 weeks ago
Recommends
Amazingly friendly staff
I went in for a cleaning and check up. I had a great experience with everyone from the front desk to the dentist. Can't beat the friendliness of this crew! I also thought the office was beautiful and very nice. The water bottle to take home my toothbrush, etc. in was a really cool touch. Thank you!
T
Tammy B.
4 weeks ago
Recommends
Quality professional services provided byou everyone
Very pleased to get in same day I call to have a crown done for damaged tooth. Everyone I came in contact with were so friendly helpful making experience less stressful.
S
Samantha B.
1 month ago
Recommends
My experience was great! The staff are so friendly and helpful. They explain everything before they do anything and are very gentle.
D
Danielle F.
1 month ago
Recommends
Awesome Place for Dental Services
Friendly and professional staff. High quality work!
B
Becky L.
1 month ago
Recommends
Always friendly and helpful
P
Paula A.
1 month ago
Recommends
Perfect
They were on time, kind, gentle and thorough...what more can you ask for!
My appointment should have been with Danielle & Dr. Whitley instead I got Elaine but she was awesome & another Dr. I really don't know why the change but it happened. Also I asked for an estimate for a cap & a cavity this person came out handed me a sheet & said you amount would be $700+ I asked with the insurance? Another lady came with another estimate saying it would be $600+, My thing is do the estimate first than show me. I will be doing the cap but after that I think I might shop around for another dentist office. thank ud
D
Deanna C.
1 month ago
Recommends
The visit was great. Everything they did was explained to my daughter before they did it.
C
Crystal R.
1 month ago
Recommends
Always the best service very professional and the staff is super duper nice :).
My experience is always good at highpoint dental !!there always nice and they take good care of you:).the staff is awesome....
R
Rinnah P.
1 month ago
Recommends
Dental Appointment
I just love the staff at this Thornton office. From the courteous front office staff, to the hygeniest/dentist. All friendly ans caring plus they take that extra step to really get to know who you are. My favorite is Maria....a true gem!
Read More Reviews
Convenient Early Morning and Late Evening Appointments

State-of-the-Art Digital X-rays

Variety of Payment Options
Conveniently located off of I-25 on Thornton Pkwy & Grant Street

Accepting Most Major Insurances

Ample Parking and Easy Access
Family Friendly Environment

Member of American Dental Association

Member of Colorado Dental Association
We provide high quality, long lasting dentistry at an exceptional value.
We work to ensure everyone coming through our door is able to understand and afford the care they need. The prime mover and creator behind this very "patient-centered" approach is our own Dr. Brian Hutchison and Dr. Travis Whiteley. Their primary belief is that the personalized attention our parents and grandparents remember from their dentist is still possible in today's fast paced, highly technological world. Obviously, we don't want to go back to old fashioned equipment and technology. We use only the most advanced state-of-the-art technology in our office. We do, however, work to create life-long relationships with you and your family. In Dr. Hutchison's own words, "My greatest professional goal has always been to be the kind of dentist that people choose to go to for a lifetime; and they wouldn't want their families to see anyone else!"
Get Updated on Our Specials When They Happen
No Insurance? No Problem!
Dental Plans as Low as $17.99/mo
(paid annually)
Now you and your family can continue to receive high-quality dental care while keeping your costs down. Signing up for our dental plan is a wise healthcare and financial decision!
Dental Cleaning
X-Rays
Implants
Veneers
Whitening
Crowns & Bridges
Fillings
Night Guards
Oral Hygiene
Root Canal
Sealants
Sedation
TMJ Treatment
Learn How Affordable Quality Dental Care Can Be
With CareCredit, taking care of your beautiful smile is just a click away.
Smile Advisor on Various Dental Concerns
Want to Improve the Way Your Smile Looks?
Do you have missing, crooked, or mis-shaped teeth? HighPointe Dental can make you a beautiful new smile. The Nobel Smile Advisor will show you some of the amazing things we can do.